A subtle architectural feel combined with value, providing affordable designer styling for any room
The Stelrad Compact with Style K3 bridges the gap between standard radiators and the more expensive decorative models, and is ideal if you are working to a tight budget but require a radiator that is different and can add a new dimension to a room.
Stunning good looks are combined with the quality and performance you would expect from Stelrad, the UK's No.1 radiator manufacturer. The subtle architectural look and feel of the Compact with Style K3 is combined with value, range and availability to give you sophisticated designer styling for any room, commercial or domestic, at affordable prices.
Every radiator comes wrapped in robust, practical packaging that will keep the product pristine, right through to handover. Protective through storage and transit, the new packaging design also allows for installation prior to removal.
Strictly controlled independent laboratory testing ensures that all Stelrad radiators are guaranteed to perform to a maximum working pressure of 116 psi (8 bar), and conform to BS EN 442, the European Standard for radiators.
Click here to watch how to install the Compact with Style K3.
You can follow the simple step by step instructions by using the following link to download the 'How to bleed a radiator' advice sheet or  click here to watch a short video on how to bleed a Stelrad radiator.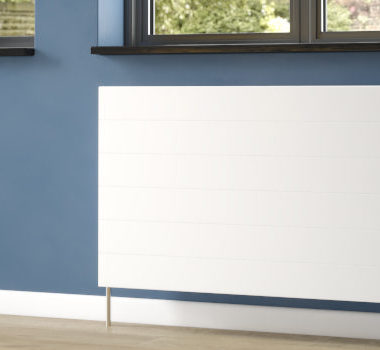 This product is available in multiple sizes
| Size | Heat Output | Price | |
| --- | --- | --- | --- |
| 600mm x 600mm | | From: | View |
| 600mm x 600mm | | From: | View |
| 600mm x 600mm | | From: | View |
| 600mm x 600mm | | From: | View |
| 600mm x 600mm | | From: | View |
| 600mm x 600mm | | From: | View |
| 600mm x 600mm | | From: | View |
| 600mm x 600mm | | From: | View |
| 600mm x 600mm | | From: | View |
| 600mm x 600mm | | From: | View |
| 600mm x 600mm | | From: | View |
| 600mm x 600mm | | From: | View |
Related products