Stelrad Elite K3is the UK's best-selling and most comprehensive range of compact triple convector radiators. They're proven high performance winners – ideal for every room and every application where space is at a premium.
The UK's most popular radiator has received substantial investment to provide increased quality and performance, which means that the Stelrad Elite now offers improved outputs for exceptional heating performance.
As you would expect from a triple convector radiator with the Stelrad pedigree, the convectors are precision welded directly onto the waterways for greater efficiency and economy, with flexible connection options for the highest of commercial and domestic application specifications.
As a measure of the all round dependable quality and performance, the Stelrad Elite K3 comes complete with a 10 Year Manufacturer's Warranty.
The Stelrad Elite K3 range is manufactured under ISO 9000 quality systems in the UK and every radiator comes wrapped in robust, practical packaging that will keep the product pristine, right through to installation. Protective through storage and transit, the new packaging design also allows installation prior to removal.
Strictly controlled independent laboratory testing ensures that all Stelrad radiators are guaranteed to perform to a maximum working pressure of 116 psi (8 bar), and conform to BS EN 442, the European Standard for radiators.
Click here to watch how to install the Elite K3.
You can follow the simple step by step instructions by using the following link to download the 'How to bleed a radiator' advice sheet or click here to watch a short video on how to bleed a Stelrad radiator.
Stelrad – Elite
by Bimstore UK
on Sketchfab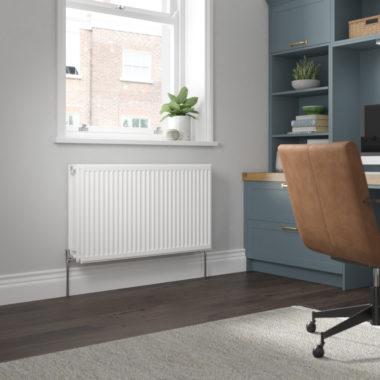 This product is available in multiple sizes
| Size | Heat Output | Price | |
| --- | --- | --- | --- |
| 700mm x 2000mm | | From: | View |
| 700mm x 2000mm | | From: | View |
| 700mm x 2000mm | | From: | View |
| 700mm x 2000mm | | From: | View |
| 700mm x 2000mm | | From: | View |
| 700mm x 2000mm | | From: | View |
| 700mm x 2000mm | | From: | View |
| 700mm x 2000mm | | From: | View |
| 700mm x 2000mm | | From: | View |
| 700mm x 2000mm | | From: | View |
| 700mm x 2000mm | | From: | View |
Related products