Built strong to last long!
The Stelrad Heavy Duty Deco radiator has an attractive lined fascia (100mm pitch) and has been engineered to perform in the most demanding environments. This robust version of the popular Deco design comes with  a 3.2mm combined thickness steel fascia (1.2mm emitter + 2mm front panel) to provide additional protection where the radiator is used in an environment where contact is likely and there is a need to take knocks in it stride.  It's a high-end specification product built to withstand high impact, yet it retains its high heat output.
You can follow the simple step by step instructions by using the following link to download the 'How to bleed a radiator' advice sheet or  click here to watch a short video on how to bleed a Stelrad radiator.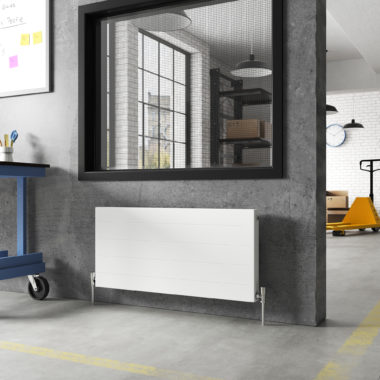 This product is available in multiple sizes
| Size | Heat Output | Price | |
| --- | --- | --- | --- |
| 600mm x 600mm | | From: | View |
| 600mm x 600mm | | From: | View |
| 600mm x 600mm | | From: | View |
| 600mm x 600mm | | From: | View |
| 600mm x 600mm | | From: | View |
| 600mm x 600mm | | From: | View |
| 600mm x 600mm | | From: | View |
| 600mm x 600mm | | From: | View |
| 600mm x 600mm | | From: | View |
| 600mm x 600mm | | From: | View |
| 600mm x 600mm | | From: | View |
| 600mm x 600mm | | From: | View |
Related products