The minimalistic, stylish design of a Softline Plan has an understated, flat finish which is simplicity at its best.
It's the ultimate in minimalism for radiators as the slim profile of the Softline Plan is an attractive addition to any space.
Click here to watch how to install the Softline Deco Vertical.
You can follow the simple step by step instructions by using the following link to download the 'How to bleed a radiator' advice sheet or click here to watch a short video on how to bleed a Stelrad radiator.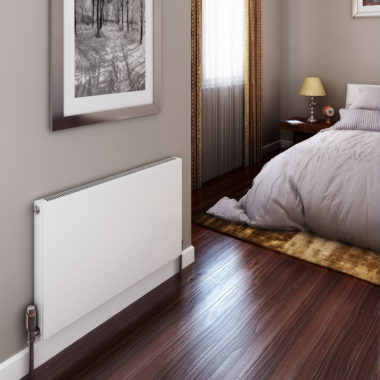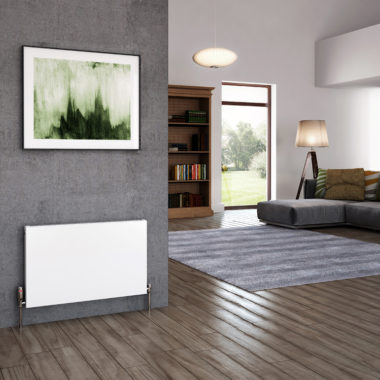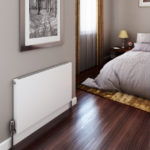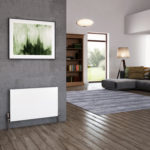 This product is available in multiple sizes
Size
Heat Output
Price
600mm x 1000mm
Watts: 911 - 1634 Btu/hr: 3108 - 5575

From:

£

240.02

Incl VAT

View
600mm x 1200mm
Watts: 1093 - 1961 Btu/hr: 3729 - 6691

From:

£

288.03

Incl VAT

View
600mm x 1400mm
Watts: 1275 - 2288 Btu/hr: 4350 - 7807

From:

£

336.08

Incl VAT

View
600mm x 1600mm
Watts: 1458 - 2614 Btu/hr: 4975 - 8919

From:

£

384.08

Incl VAT

View
600mm x 1800mm
Watts: 1640 - 2941 Btu/hr: 5596 - 10035

From:

£

469.10

Incl VAT

View
600mm x 2000mm
Watts: 1822 - 3268 Btu/hr: 6217 - 11150

From:

£

481.16

Incl VAT

View
450mm x 1600mm
Watts: 1122 - 2074 Btu/hr: 3828 - 7076

From:

£

352.06

Incl VAT

View
450mm x 1800mm
Watts: 1262 - 2333 Btu/hr: 4306 - 7960

From:

£

430.02

Incl VAT

View
600mm x 600mm
Watts: 547 - 980 Btu/hr: 1866 - 3344

From:

£

144.06

Incl VAT

View
600mm x 800mm
Watts: 729 - 1307 Btu/hr: 2487 - 4459

From:

£

192.04

Incl VAT

View
300mm x 500mm
Watts: 235 - 465 Btu/hr: 802 - 1587

From:

£

110.87

Incl VAT

View
Related products