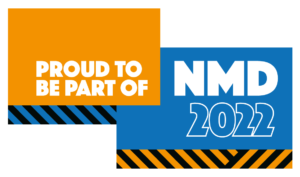 On NMD 2022 we will welcoming through our doors pre-registered educational groups from the local community. Groups will be taken on a tour of the production and distribution areas, then they will have the opportunity to hear all about Stelrad and look at our newly refurbished showroom to see the vast portfolio of radiators we have on offer. Guests will also have the chance ask questions of our staff about opportunities and gaining employment at a manufacturer's such as ours.
Tour group numbers are limited, so please book early to avoid disappointment by Friday 1st July 2022.
Date & Time: Thursday 07 July 2022 | 10:00 – 12.00 & 13:00 – 15:00
Please email HR@Stelrad.com to book your place.