Outstanding performance and beautiful design that elevates any room.
Available in a range of bespoke finishes and colours, and a wide selection of heights and widths, the Stelrad Vertical Ultra radiator is as unique as you are – and can be tailored to suit any bathroom or kitchen.
(Please note: only the front fascia panel can be coloured, where the product is 1000mm & 1200mm – the emitter, top grille and side panels are black.  Where the product is 1800mm & 2000mm, the emitter, top grille and side panels are white).
This versatile, made to order radiator offers dependable quality and performance. A 10 Year Warranty and robust protective packaging ensure peace of mind.
You can follow the simple step by step instructions by using the following link to download the 'How to bleed a radiator' advice sheet or  click here to watch a short video on how to bleed a Stelrad radiator.
View our vertical radiator range for more information.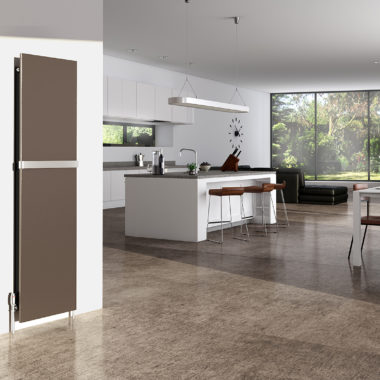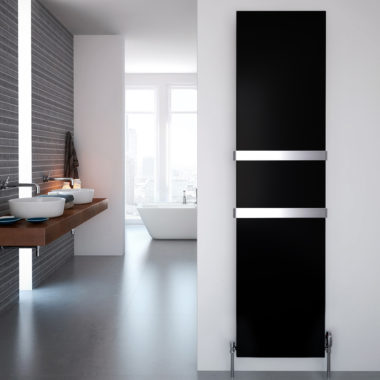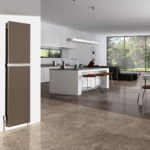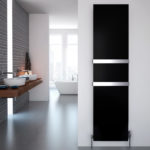 This product is available in multiple sizes
Size
Heat Output
Price
2040mm x 570mm
Watts: 1980 Btu/hr: 6756

From:

£

1,127.33

Incl VAT

View
2040mm x 670mm
Watts: 2376 Btu/hr: 8107

From:

£

1,240.71

Incl VAT

View
1040mm x 570mm
Watts: 1071 Btu/hr: 3654

From:

£

773.97

Incl VAT

View
1040mm x 470mm
Watts: 857 Btu/hr: 2924

From:

£

718.25

Incl VAT

View
1240mm x 670mm
Watts: 1499 Btu/hr: 5115

From:

£

1,006.85

Incl VAT

View
1240mm x 570mm
Watts: 1249 Btu/hr: 4262

From:

£

873.69

Incl VAT

View
1240mm x 470mm
Watts: 999 Btu/hr: 3409

From:

£

726.69

Incl VAT

View
1840mm x 470mm
Watts: 1476 Btu/hr: 5036

From:

£

942.10

Incl VAT

View
1840mm x 670mm
Watts: 2214 Btu/hr: 7554

From:

£

1,224.70

Incl VAT

View
2040mm x 470mm
Watts: 1584 Btu/hr: 5405

From:

£

976.59

Incl VAT

View
1040mm x 670mm
Watts: 1285 Btu/hr: 4384

From:

£

899.04

Incl VAT

View
Related products