With the New Year fast approaching, many homeowners are considering inexpensive ways to update their home for 2023. Your bathroom is one of the rooms in the home you spend a lot of time in, meaning that it's look and feel can have a huge impact on how you get ready in the morning. Afterall, everyone deserves a bit of luxury, don't they? From updating the colour pallet of your bathroom, to installing new towel radiators, there are plenty of things to consider. With that in mind, the team here at Stelrad are taking a closer look at the latest bathroom trends you won't want to miss.
Light Tones Other Than White
Once upon a time, having an all-white bathroom was the dream. Now, homeowners are switching it up by introducing lighter tones into their bathrooms including taupe, creams, and warm wood tones to create an a more balanced space to relax in. If you previously fell into the all-white bathroom trend, there's a couple of ways you can get on the latest bathroom trends hype. Switch out your old bathroom accessories such as towels, toothbrush holder, soap dispenser, and bathmat with something new for an easy, quick, and inexpensive way to refresh your bathroom.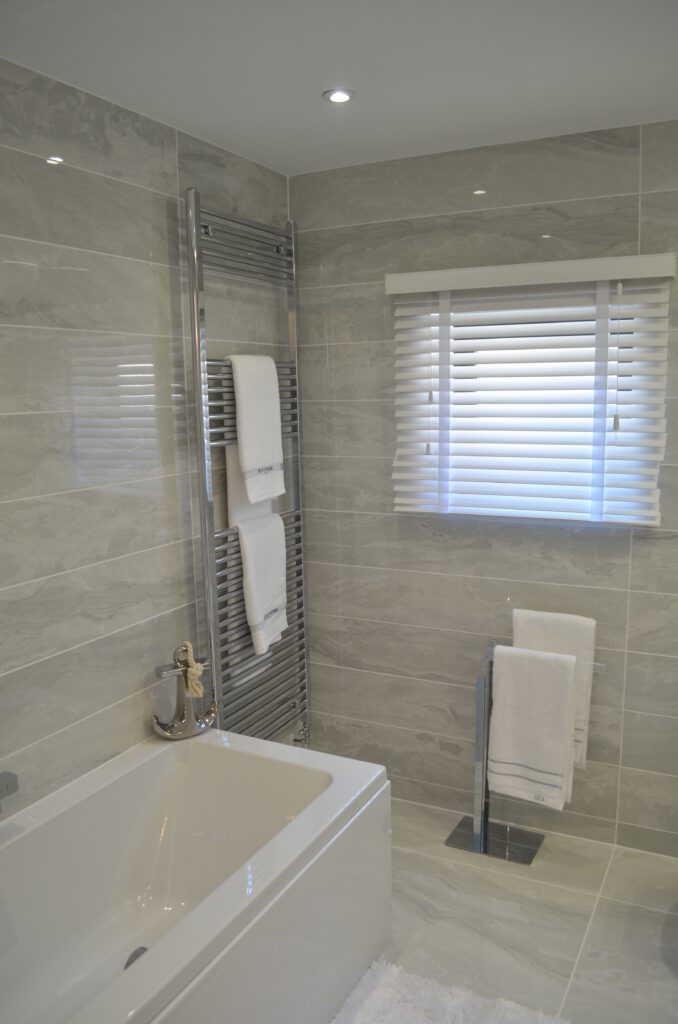 Standout Lighting
Plain basic bathrooms are out, with more and more homeowners focusing on how they can make their bathroom appear more extravagant regardless of the size to reflect that of a hotel bathroom. Lighting is just one way you can improve your bathroom this year, introducing decorate lighting on the ceiling and walls to create a soothing ambience that adds to the atmosphere of the room. If you're unsure what kind of lighting best suits your bathroom, have a look at inspiration online. There are several unique pendants and ornate lights to suit any bathroom style.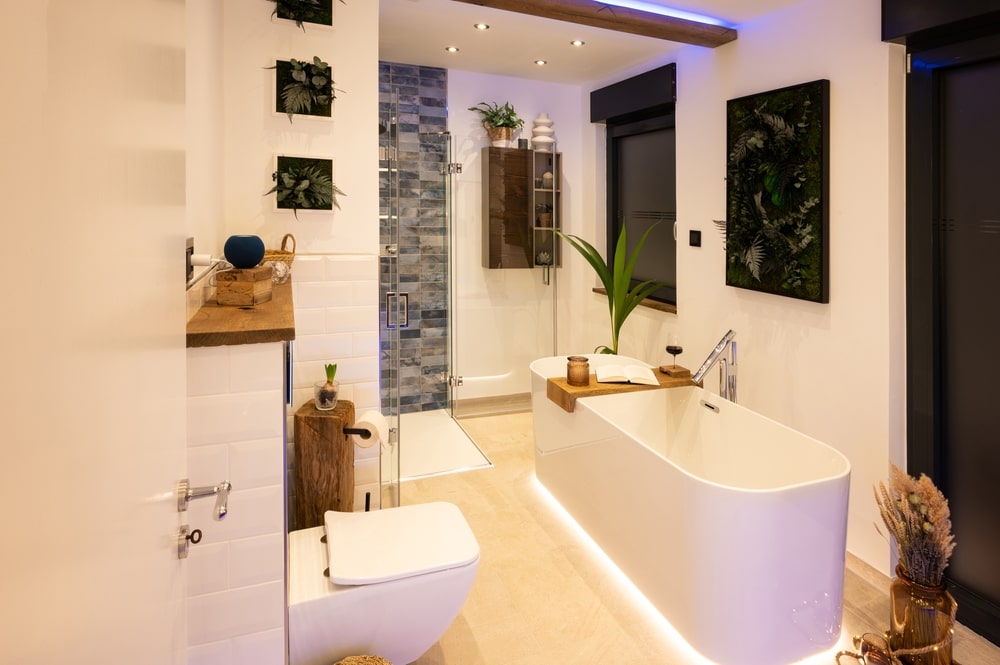 Mix & Match
Tiles are a huge bathroom trend right now and homeowners aren't shy of putting two and two together to create something beautiful. If you're bored of your bathrooms plain white walls, consider switching to tiles. Tiles are of course water resistant, making them a great addition to all your bathroom walls, not just within your shower. Combined with mix and matching your tiles, you can create a unique bathroom design that's bound to get visitors asking you questions. If you're feeling brave, you could consider mismatching two tile designs or instead fading out patterned tiles for a more lowkey look.

Embrace Nature
Over the last couple of years, nature has become hugely important within our homes, with the trend enhancing different elements around the bathroom too. Though darker tones are still used in the bathroom, light wood, greenery, and other organic features are more commonly being used, creating a space that enables us to bring the outside in. This goes in hand with integrating lighter tones into your bathroom, bringing your new aesthetic to life.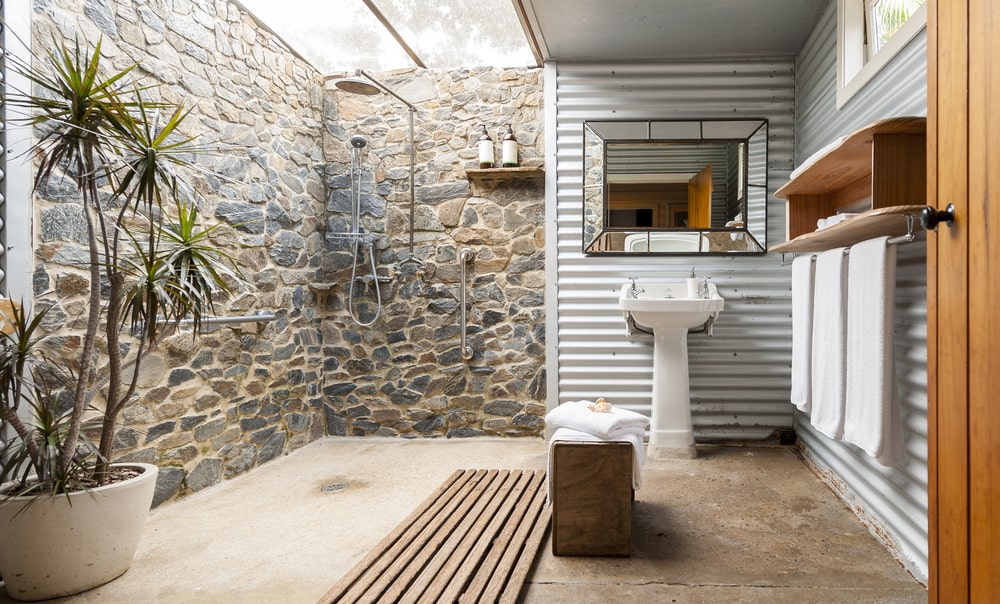 Dusty Hues
Blue and green tones will also become more apparent in 2023, with more homeowners wanting to add a discreet splash of colour into their bathroom. Introducing these complimentary colours into your home offers greater opportunity to work with other tones such as grey and purple too, giving you more opportunity to branch out into a brand-new bathroom design. These colours also work perfectly with both gold and silver accents, offering the chance to really switch up your bathroom décor for the New Year.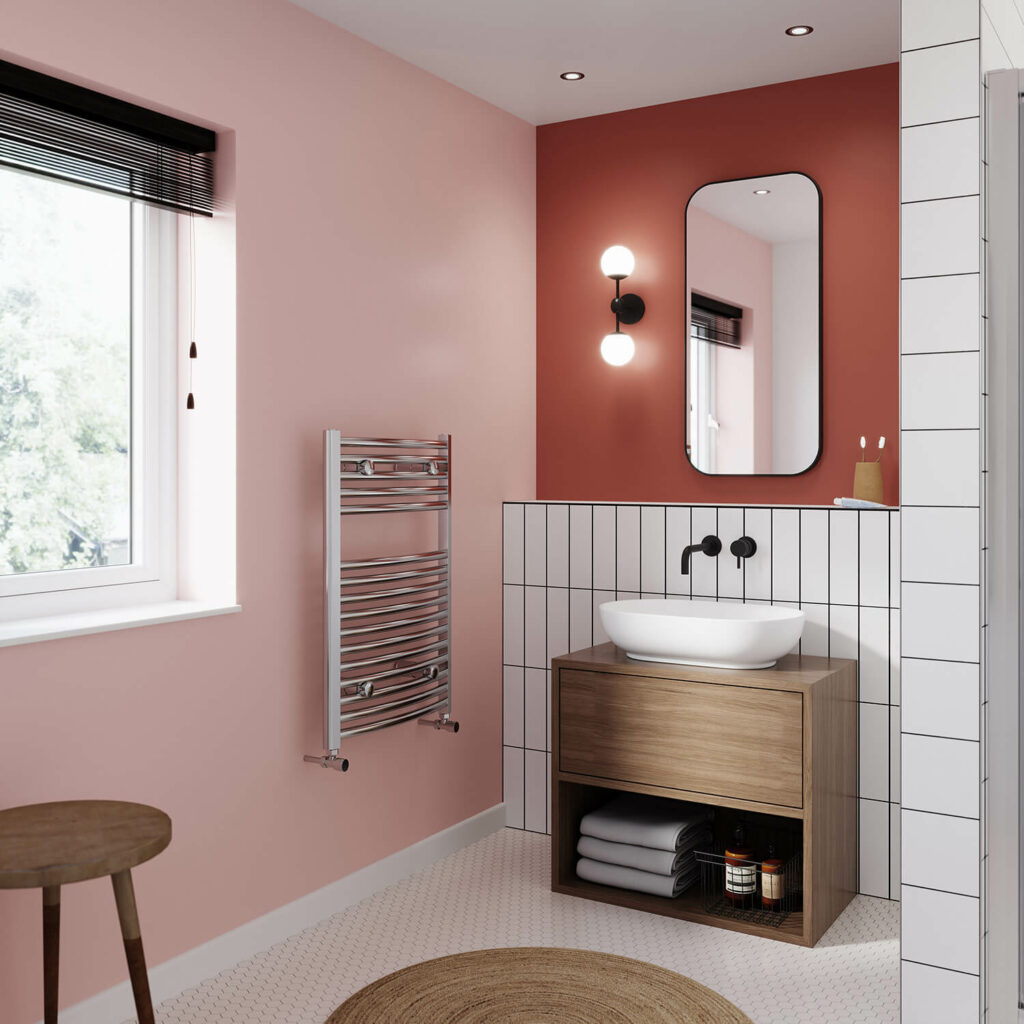 Statement Bathrooms
We all want our bathrooms to reflect that of a hotel. We're talking waterfall showers, luxurious a towel and a boutique-like look and feel. With that in mind, statement bathrooms are becoming increasing apparent in the home, with homeowners wanting to copy all the aspects that make a hotel bathroom so inviting. Installing a free-standing bathtub into your bathroom is just one way you can incorporate the latest bathroom trends into your home. Paired with a bath rack with all your favourite bodywashes, moisturisers and bath salts, you can easily create your own atmospheric abode.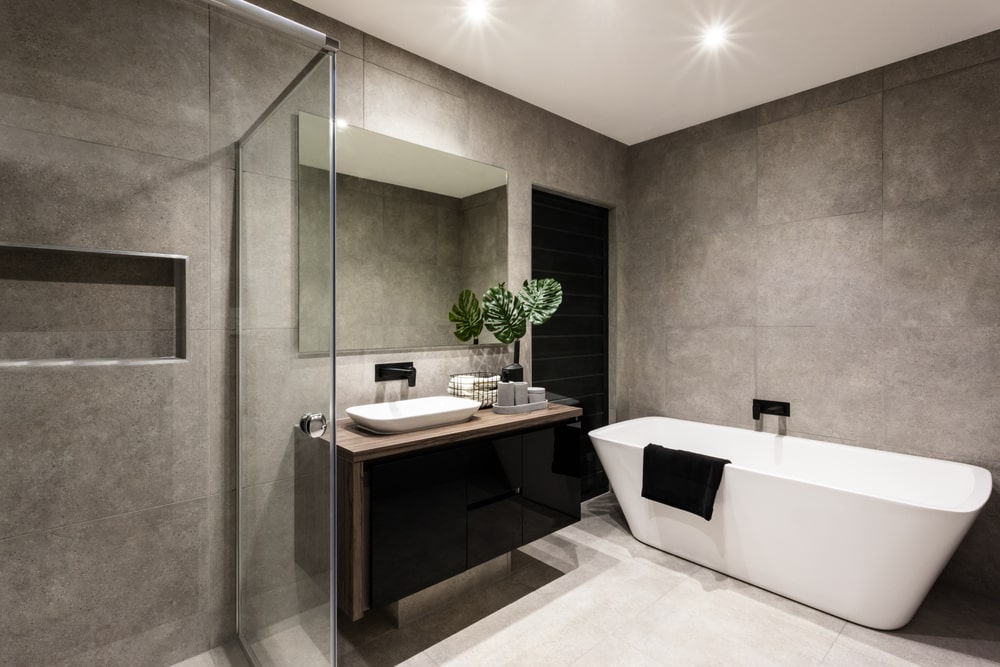 Unique Artwork & Mirrors
Your bathroom design is far more than your tiles and cabinets, but what you hang on the walls. Not only are mirrors useful when it comes to getting ready in the morning but can help to make the room appear bigger than it actually is, creating a brand-new illusion. Incorporating artwork into your bathroom is also one of the most attractive bathroom trends 2023 yet. After all, how many of us really consider hanging anything but a mirror on our bathroom walls? If you aren't quite ready to take that creative step, consider misshaped mirrors to create a whimsical effect. Paired with designer radiators, you can create the dream bathroom!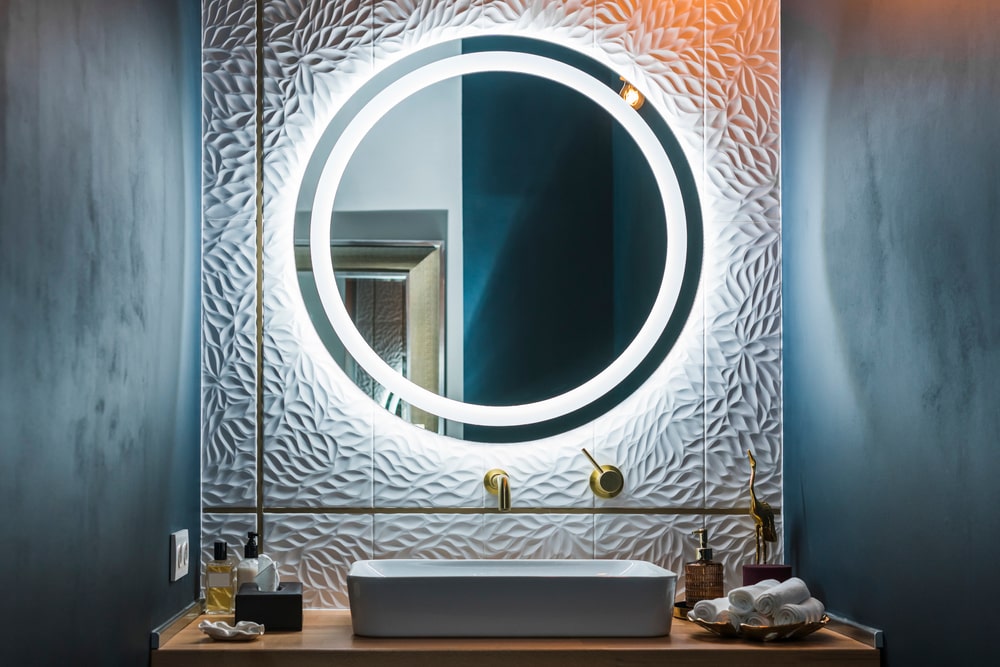 Stone Showerwalls
Stone showerwalls are incredibly popular and, in addition to looking smart and making a statement, they make cleaning your bathroom 10x easier. They are usually installed by panel, meaning that you don't have to constantly scrub at the grout that's used to hold tiles in place. Because of this, they can be installed quickly and easily, meaning that you can enjoy your new bathroom sooner rather than later. Marble is one of the most frequently recurring trends, offering a fresh and stylish look to even the smallest of rooms.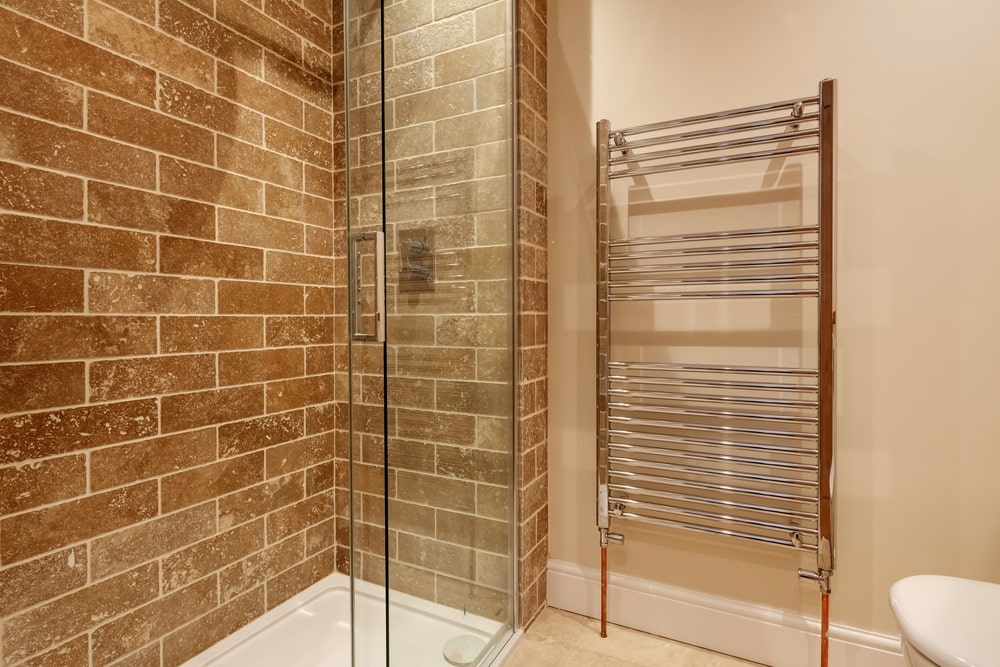 Floating Shelves
Last but by no means least, floating shelves in another one of the latest bathroom trends we can't wait to see become more mainstream in 2023. This is especially true if you are planning on renovating your bathroom, providing greater opportunity to install the shelf space needed to create the ultimate bathroom. Floating shelves are a great practical addition to your bathroom, giving you greater storage space if your limited by the amount you can fit into your cabinets, providing the best of both worlds.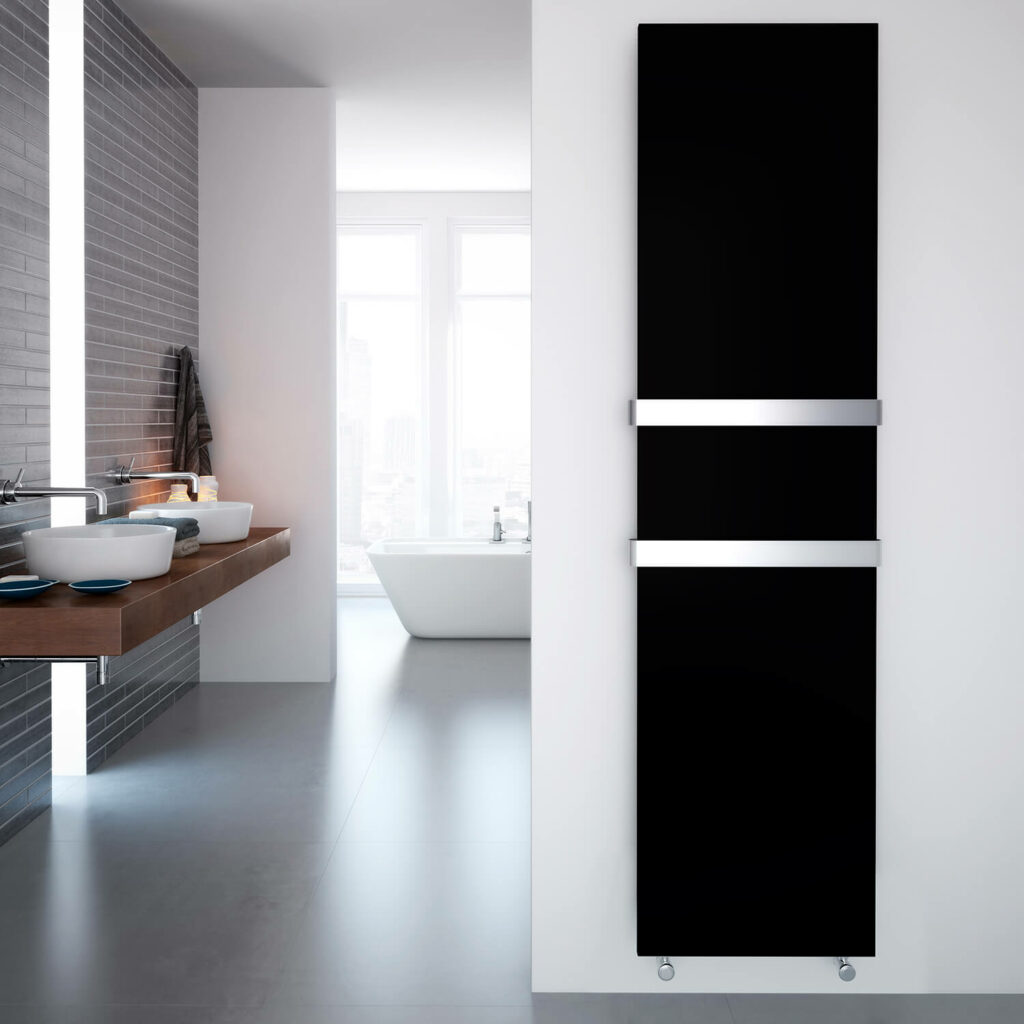 Painted Radiators
Painting your radiator is rising in popularity, allowing homeowners to make the most of what they already have whilst providing the opportunity to totally change the appearance of their bathroom. In particular, painting your bathroom radiators black has truly taken off this year and is expected to continue in 2023. Whilst painting it black (or an alternate darker colour) won't necessarily help it retain heat any better, it does provide a further focal point to your bathroom, helping to create a new illusion.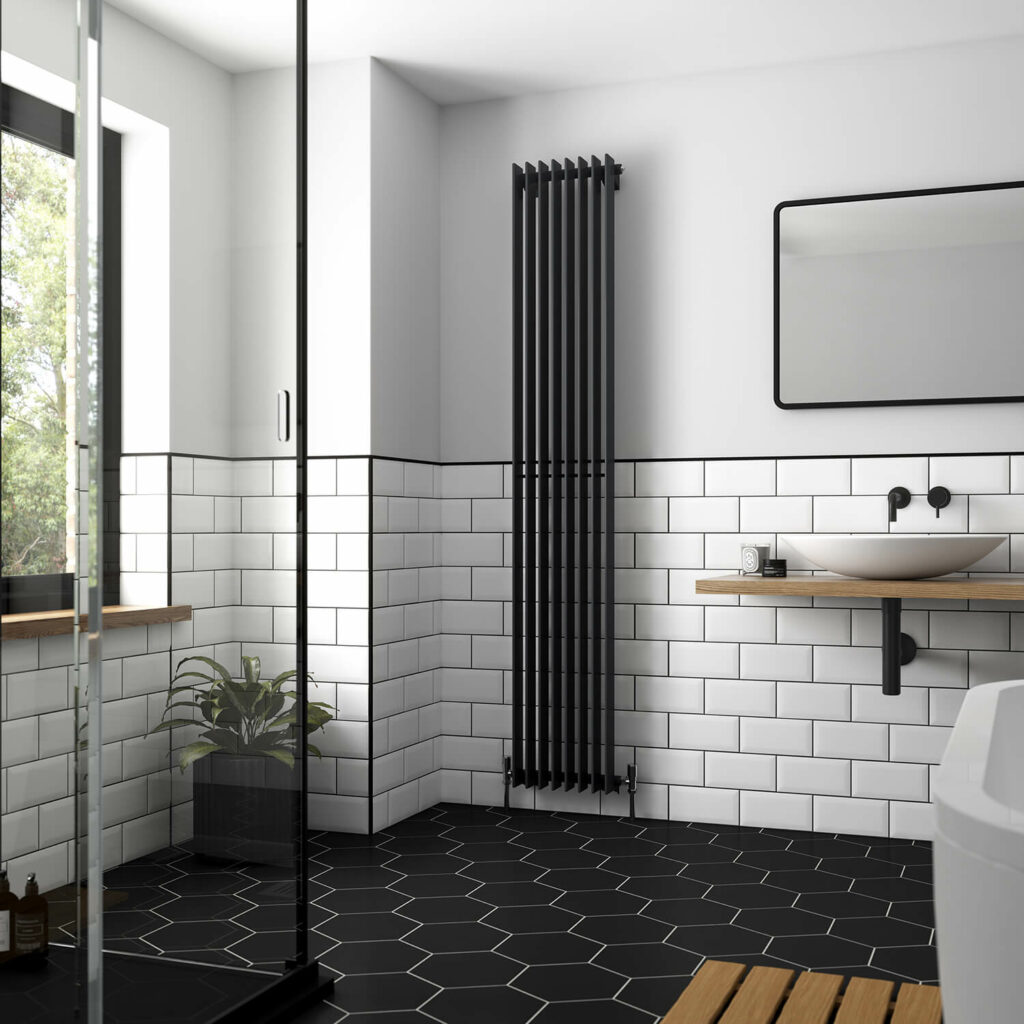 There are so many amazing bathroom trends 2023 that creating the ultimate bathroom doesn't have to cost the earth or even require you to get out a paintbrush. However, if you are looking to completely change your bathrooms vibe, why not take a look at our designer towel radiators to see how they could elevate your style. Let us know how you plan on redecorating your bathroom in the New Year!