Showing the single result Clear all
Home Series

Concord Chrome Vertical

From:

£

259.77

Incl VAT

The Stelrad Home Series Concord Chrome Vertical is a stunning minimalist vertical flat panel designer radiator in a modern eye-catching mirror Chrome finish.

Buy Now

Buy Now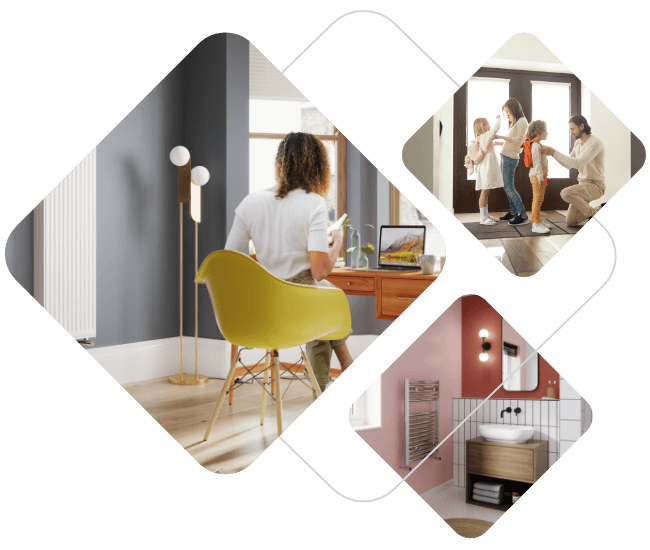 Chrome Is Where You're Happy
The Concord Chrome Radiator from Stelrad is a Vertical Radiator that excels not only in its performative ability, but also looks exceedingly better than most upright radiator options you can purchase, with its momentous metallic finish. Chrome Radiators such as the Stelrad Concord Chrome are a must-have addition to any stylistically orientated household.
Concord Chrome Radiators are all available at 1800mm tall, with lengths ranging from 310mm – 604mm, with 4 different options of size available when you make your purchase. Sitting within our Boutique Series of radiators, the Concord Chrome will astonish your guests not only with its height, but also with the exceptional chrome finish, shining within any room that you decide to place it within. For help deciding which size Stelrad Concord Chrome Radiator will perfectly fit into your room, we have an incredibly useful tool to help you measure up your options. Using our Radiator Size Search Calculator, you can assess the best Concord Chrome Radiator option for your room, which is incredibly useful when shopping online.
Along with its dramatically attractive chrome exterior and showstopping height, this radiator range is also extremely powerful, with outputs of 395 – 654 Watts and 1348 – 2232 Btu/hr. The misconception that vertical radiators are less powerful has truly been put to rest, and this is especially relevant when it comes to the Concord Chrome Radiator. You can enjoy exquisite levels of heat, while relishing in the futuristic feel of the Concord Chrome. When it comes to heat output, we know that the efficiency of your new Concord Chrome Radiator is a vital factor to take into account. Radiators are for the long term, so before making your purchase, why not check out our BTU Heat Loss Calculator, which will reveal the most efficient model for you, based on the dimensions of the room you wish to install it within. The Concord Chrome Radiator is produced under strictly controlled independent laboratory testing. This ensures Stelrad Radiators are guaranteed to perform to a maximum working pressure of 4 bar, and conform to BS EN 442, the European Standard for radiators.
Concord Chrome Radiators: Marvel In Metal
Like all of our radiators, the Stelrad Concord Chrome is made to last. That is why this model comes equipped with a 5 Year Manufacturers Warranty, assuring you that this model will last for years to come. This metallic designed heat emitter is also incredibly easy to set up and the practicality of this reflective design is mirrored by the ease of installation. If you need assistance with the set up process, check out the Stelrad Concord Chrome Technical and Installation Guide, which includes all the relevant information needed regarding how this model works, along with installation information.
If this model of radiator isn't right for you, chrome isn't quite your thing, you'd like a splash of colour, or a horizontal style radiator is more suited to the space in your room, Stelrad offers a wide range of Radiators throughout our website. Browse our extensive range of Radiators, and we promise there will be something for everyone, every room, and every tailor specific requirement.
If you have more questions regarding the Concord Chrome Radiator, or more radiators questions in general, check out our advice hub for more radiator FAQs. Alternatively, contact us here to speak with one of our radiator experts, who will get back to you as quickly as they can. We are always happy to help.