We analysed data from the Department for Business, Energy & Industrial Strategy on Renewable Electricity By Local Authority to determine which region of the UK produces the most green energy. 
We are all impacted by the impending consequences of climate change, and in order to protect our future generations, we need to improve our energy production and efficiency to inspire a true green revolution and power our homes sustainably. 
This is why we have taken a deep dive into the renewable energy production sites found across the UK to herald clean energy production and innovation, as well as identifying where Britain can push further in producing green energy.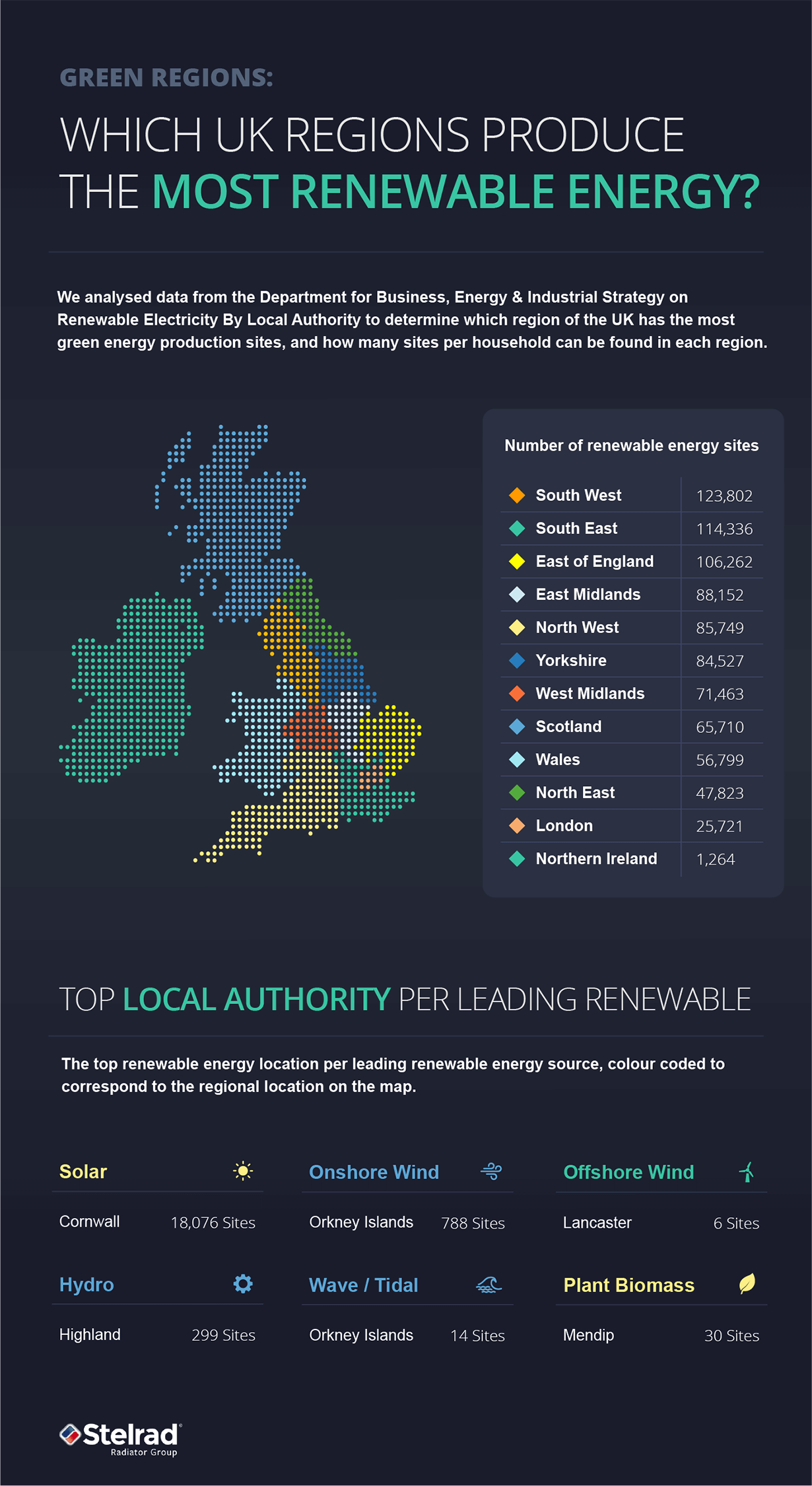 UK Renewable Power Generation Mapped
Across the UK there are 871,608 renewable energy sites producing green energy for our nation, with the most popular renewable source being solar energy. 
The top UK region for renewable energy production is the South West, with Cornwall taking the top spot for the best local authority for renewable energy production across all renewable energy sources. 
But what does this mean for household energy sources? 

Regional Renewable Energy: Number of Renewable Energy Sites Per 1,000 Households
The data unveiled each UK region's capabilities for serving their population by comparing the number of renewable energy sites to the number of households, detailing how many renewable energy sources were available per 1,000 households in each region. This allowed us to rank each region's renewable power generation against their number of households. 
Moving forward, we hope to see more UK households powered by renewable sources so we can centrally heat our homes with minimal damage to the climate.