Showing the single result Clear all
Stelrad Limited Edition

Piper-pig

Piper-Pig is the fun children's radiator that delivers excellent heat output while brightening up the room.

Find Out More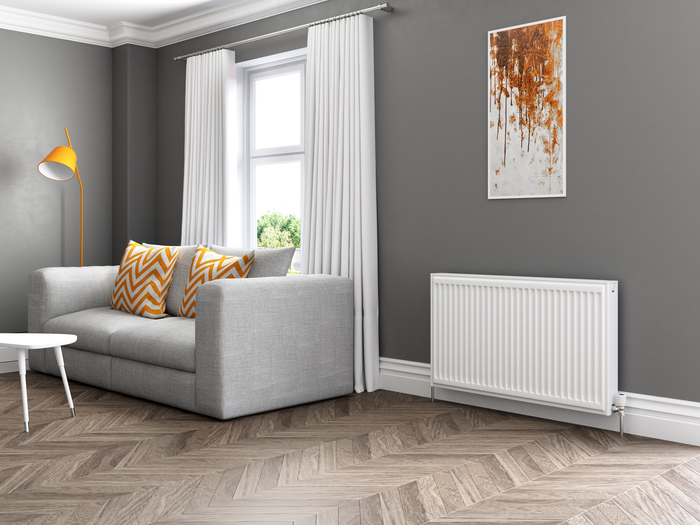 Special Edition Specialists
Stelrad proudly presents our Limited Edition Radiator range. Products within this range will be available for a short period of time, so grab your Limited Edition Stelrad Radiator while it's still available. As market leader in the UK since 1936, we pride ourselves in consistently generating innovative, creative ideas for new radiators and radiator ranges. Our Limited Edition Radiators are a combination of ingenious design and expert engineering, providing you with a unique new addition to your home décor that simultaneously keeps you warm all year round.
This month, our Limited Edition model is Piper Pig, the pig-shaped radiator that's too hot to handle and will have your tail curling in delight when you get your hands on it. Especially great for kids' rooms, this farmyard favourite is a fun new model you will absolutely love. This radiator measures in at 65cm x 88cm, made from light tubular steel, making it easily manoeuvrable from your door to your child's room, or anywhere within your home that you choose to keep it. Piper is also robust and durable, possessing an inbuilt tip-over protection switch, ensuring safe and efficient heating in your home.
You and the kids will be trotting around in the warmth in no time – why reach for the sky, when you can reach for the sty? This barnyard beauty is the oink-ment you've been needing to enhance your home with a creative and fun design for the family. We really aren't telling porkies when we say that this Special Edition Stelrad Radiator isn't one to be missed. With this pig, you won't require a blanket due to its exceptional heating capabilities, and you'll be squealing with delight at this novelty radiator, all the way home. As this model has such a powerful output of heat, you'll be absolutely "bacon" with a new porky talking point in your house. Trust us, once you get this Special Edition Radiator delivered to your door, it will put a pretty big smile on your chops.
Stelrad Limited Edition Radiators: Radiators Beyond Heating
Keep your eyes peeled for more Designer Radiators uploaded onto our Limited Edition Radiator page. We have many more Limited Edition products that will be released down the pipeline including Limited Edition Bathroom Radiators, Towel Rail Radiators, Column Radiators and Vertical Radiators. Remember, once these radiators are gone, they really are gone. We would recommend that you sign up to our mailing list where you'll be able to get priority notice on new Limited Edition Radiator releases, allowing you to get your hands on a one-of-a-kind radiator first. There really are no limits to Stelrad's Limited Edition Radiators, order your special new addition to your home today.
Check out all of our other Radiators by browsing our website, including our Designer Radiator Series, Boutique Series, Vita Series and Softline Series Radiators.
For any radiator related queries, please contact us here and we will get back to you as quickly as possible. Alternatively, see our FAQs page where we hope your question will be answered.