Showing the single result Clear all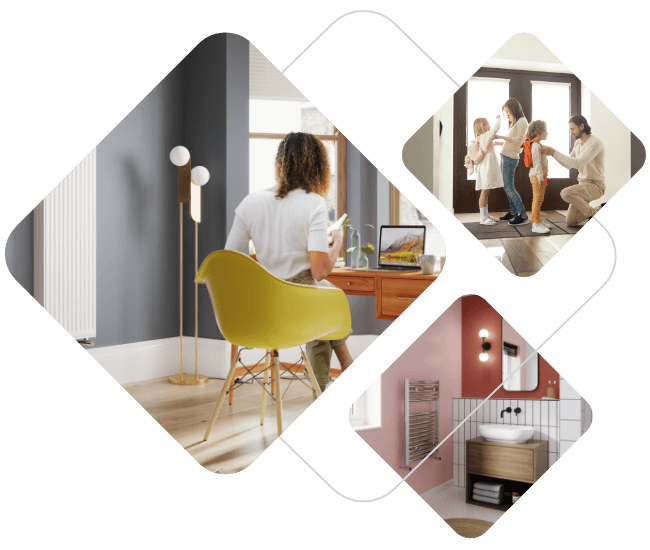 Heating Elements That Last
Buying a heating element from Stelrad is an essential purchase for your home, just in case you need to make a repair somewhere down the line or want to make sure you have a spare. When choosing a radiator or towel radiator for your home, it is important that you have an appropriate towel rail heating element or radiator heating element that does the job right.
The usefulness of a heating element comes down to size. A heating element that is too small will not effectively reach the desired temperature with ease, while if you buy a heating element such as a towel rail heating element that is too large, an unnecessary amount of power will be used. Too much power used results in a heating element that hinders overall efficiency, so we recommend using our BTU Heat Loss Calculator to make sure you have the right radiator and radiator heating element for your requirements.
A radiator heating element, such as Stelrad's towel rail heating element or towel radiator heating element will improve your heating facilities beyond your expectations. For those of you who are unfamiliar with what a heating element, or radiator heating element, might be, we will break it down for you in very simplistic terms. A heating element, also referred to as a radiator heating element or towel rail heating element, depending on the Stelrad product you wish to install it upon, is an electric heating element that utilises electricity, heating up the fluid within your radiator to disperse heat into your room. Generally, heating elements for your radiator come in two forms: Non-thermostatic heating elements and Thermostatic radiator heating elements.
The non-thermostatic radiator heating element option, or a single heating element, heats your radiator up to one static, unchangeable temperature. The thermostatic radiator heating element, or a variable heating element allows for an adjustable heat output. With an adjustable towel rail heating element, buying a new product for your Bathroom or Kitchen becomes a process where you regain control, allowing you to turn the temperature of heating element up or down, distributing as much, or as little, heat as you desire.
Face The Elements
Towel rail heating elements from Stelrad come at wattages of 150, 300, and 615 watts. Depending on the size and model of your rail, the towel radiator heating element will have to appropriately align with it in order to complete the job sufficiently. Towel rail elements, or towel radiator elements are available for the Stelrad Slimline Towel Rail, Classic Towel Rail, Caliente Rail, Caliente Curved Rail and Concord Rail, which all have electric heating elements. You don't need to worry what side of your towel rail you install the heating element, our available products are able to go into either side of your towel rail, unless the towel rail has central piping. With a standard length of one metre and an IP rating of 55, installing your radiator heating element is simply, elementary. For assistance installing your new towel rail heating element, see our Heating Element Assembly Instructions, where you can follow an easy to follow guide in getting your new radiator heating element up and running.
The warranty period on a radiator or towel radiator heating element is 24 months, as we know it will stand the test of time and withstand the elements. For more queries, please visit our FAQs page, or if you have more questions about heating elements and want to speak to a member of our team, contact us here.
Looking for something aside form our heating elements? Check out our entire range of Radiators on our website, available as Vertical, Column, Towel Rail Radiators, and much more.